Enterprises of the Consortium "Ukrindustry" design complex technical documentation for construction, reconstruction and modernization of existing coke by product plants.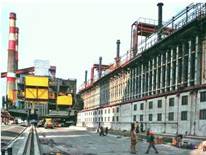 So, according to the projects of "GIPROKOKS" about 60 coke by product plants are built and each third ton of coke in the world is issued in the ovens designed by "GIPROKOKS".
We take part in the preparation for construction of coke ovens, execute functional inspection for the bricklaying and erection of coke oven batteries and ensure high quality of executed works. Also we design schedules for drying and heating of refractory parts of the battery.
State enterprise Koksokhimstantsiya which is a part of the Consortium has commissioned more than 420 coke oven batteries including 134 in the far abroad. In result of repairs executed by M/s Koksokhimstantsiya the life period of operation of coke ovens increases by 10 -12 years.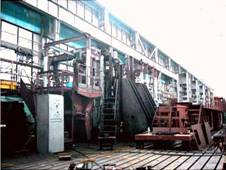 A group of specialized enterprises of the Consortium provides engineering, manufacture and modernization of equipment, machines, mechanisms, control systems for coke by product plants and also manufacture, testing and incorporation of experimental and research machines, devices, means of mechanization and automation.
We design coal charging and guide cars, coke pushers, electric loco, coke bucket and coke quenching cars, equipment for coke dry cooling plants, equipment for coke oven batteries and other equipment for maintenance of coke oven batteries with oven chambers capacity from 20 up to 50 cubic meters.